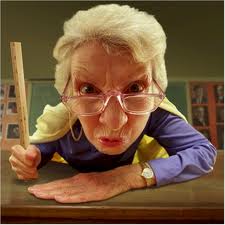 Is your congregation concerned about Bible class attendance?  Do you have a similar number for Bible class as you do for worship time on Sunday mornings?  Do you have a similar number returning for Wednesday evening Bible study?
As an adult, why do we so often say (sarcastic tone), "Oh, great, it's Wednesday night.  It's been such a long, hard week.  I'm SO tired.  I just wish I could stay home" versus (excited tone), "Oh, great, it's Wednesday night!  It's been such a long, hard week.  I'm SO glad I get to go to Bible study tonight!"
Could it be that we are unknowingly killing our Bible class attendance by our words, actions, and attitudes?  If that happens to be your goal, here are a few of my top ways to kill your Bible class program for children and adults:
Don't worry about preparing your lesson in advance, just wing it.   Why not just open the lesson book, read the lesson to your students and do a fill in the blank workbook page?
Don't start class promptly.  Let's kill at least the first 10 minutes with small talk and announcements.
Don't expect too much out of your students.  We don't want to challenge their thinking by presenting anything too difficult.  Thinking & studying is hard!  We don't want to turn them off.
Don't vary your teaching methods.   After all, I've taught this way for twenty years and I'm not about to try something new now!
Don't get to know your students personally.  You certainly don't have time in your schedule to make allowances for different personalities, abilities, or learning styles.
Keep it serious! Whatever you do, make sure you never let them see you enjoying yourself or having fun!
While reading through these may be a little amusing, it really isn't.  I've been in too many children's and adult classes where things on that list were the norm.  Let's not make Bible class something to dread, but rather let's make it the highlight of our week!