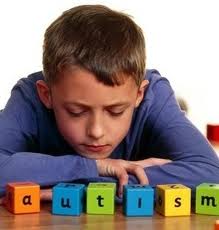 In the first post about having a child with autism in your Bible class, we looked at information about the disability, including causes, prevalence, and characteristics.  Children with autism are not taught the same was as every other child.  Without making modifications in your class, you may be in for a very frustrating time.   In this post, I would like to give practical suggestions to help make the experience a good one for you and the child.
First, I suggest that you talk to the parents.  No one will know that child as well as the parents.  Look to them as your best source for information.  Learn as much as you can about the disability.  Ask lots of questions.  Parents welcome the opportunity to share information with others who are seeking answers out of genuine love and concern for the child and the family.  Asking questions shows that you are trying to provide the best learning environment possible for their child.
Here are examples of the types of questions to ask the parents:
What kind of communication system does the child use?  Do they use pictures, signs, words?
Do loud noises bother them?
Are daily life skills problematic such as toileting or eating?
How long can they sit in an activity without becoming upset?
What should you do if the child becomes upset?  What works to calm the child when upset at home?
How does the child handle transitions?  Do they have a transition object?  This is something that they carry with them to ease going from one activity to another.  If so, then ask for the object to be in class.
Do they engage at all with other children their age appropriately or are they only content to be with objects?
Are there issues with textures?  This may be an issue if you have snacks in your class.
Now that you have learned as much as you can about the child from the parents, I would suggest finding the best teaching assistant that you can find.  You do not want an assistant who tries to do everything for a child, making them overly dependent.  I would suggest that your teaching assistant be there for the entire class, not just one student.  Letting the child be as independent as possible should be the goal, yet with supports as needed.
Next is the classroom environment.  Since a child with autism may be overly stimulated by a "busy", cluttered classroom, make your room as clutter free as possible with very few visual distractions.  Have you seen elementary classrooms where there are things hanging from the ceiling, charts and visuals on every wall, supplies in view?  Well that can really be problematic for your child with autism.  Keeping chaos and noise to a minimum can reduce the sensory overload that frequently occurs for these children.
Children with autism do best with ­­­routine and structure.  Have a classroom schedule that you teach to the child and then display in words and pictures.  Children with autism love predictability since new situations can produce high anxiety.  There are a number of ways to create a classroom schedule.  The type you use will depend on the age and level of the child. It can be words only or pictures.  Find out what the child uses at school or home and try to duplicate that in your classroom.
When teaching, always use pictures or visuals.  Use hands-on activities as much as possible. This works great for typical children as well.
When teaching, use concrete and specific language.  Abstract thinking is very difficult for the child with autism to understand.  Most do not understand figures of speech, exaggerations, or joking.  When you say, "It's raining cats & dogs out there".  The child may look at the sky expecting to see animals falling from the sky!
I believe that you should always, "Say what you mean and mean what you say".  Along with being specific and concrete in the language that you use, you also need to mean what you say.  If you tell the child in words or on the schedule that we will do a story, and then have a snack, you had better keep your word.  If you don't, you may be in for a melt-down.  Always do exactly what you have said you would do.  Many kids with autism do not handle schedule changes well, so be sure you are following through on your word.
You will never know an individual more interesting and unique as a kid with autism.  Don't run from it.  Embrace it.  Enjoy them.  Galatians 6:9 says, "And let us not grow weary while doing good, for in due season we shall reap if we do not lose heart".