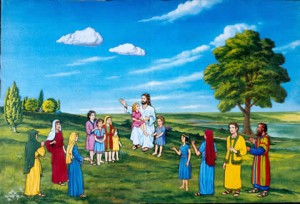 When you think of flannel board Bible stories, Betty Lukens is the standard to live up to!  This material has been around for decades, yet has the same timeless appeal with today's children as it did with children in the 1960's!
Flannel board stories are such a great way to teach young children.  You can tell the story yourself to the children or even better, let the children have pieces that they can handle, move around, and use to tell the story.  With Betty Lukens "Through the Bible in Felt" materials, pieces are realistic, colorful, and contain about every Bible story imaginable!  There are backgrounds and overlays for inner rooms, street scenes, hillsides, and seasides.
In the "Through the Bible in Felt" materials, you can purchase small sets, large sets, storage materials, teaching manual, and even a CD of teaching activities. While the materials are a little pricey, if properly stored and cared for, they will last for many years.
Betty Lukens also now has individual sets of pre-cut flannel that tell individual stories in her "Children's Bible in Felt" sets.  The advantage to this is that each set is pre-cut, but the disadvantage is that there are only seven Bible stories available.
Purchasing materials may not be possible for everyone, so here are a few ideas for making your own flannel board story pieces.  Pictures found on the computer, coloring books, or story books can be used to make the individual pieces. Just color the picture (if needed), laminate it, and then put a piece of flannel on the back.
As for the actual flannel board, all it takes is a piece of foam board that has a large piece of flannel wrapped around it and secured with heavy staples.  However, I found this super cool idea on Pinterest that's worth sharing.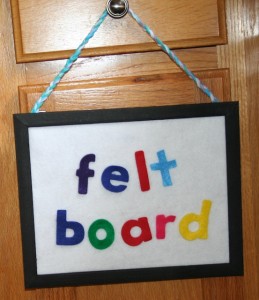 (mamalovesherbargains.com)
Both of these smaller felt boards were created by using a picture frame.  You can use an old one or purchase one at the Dollar Tree.  I love this idea!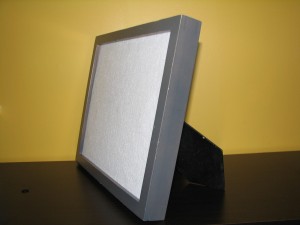 (izziemacandme.blogspot)
Beside using the flannel board to tell your Bible story, a variation is to use a magnetic board.  Any images that you could copy on your printer and create flannel board pieces from, could also be used to create magnetic pieces.  Either you could glue a magnet to the back of pieces that are copied and laminated, or you can copy a picture straight onto magnetic paper that can be purchased at office supply stores.  The price for these sheets at Staples is $7.79 for 4 sheets.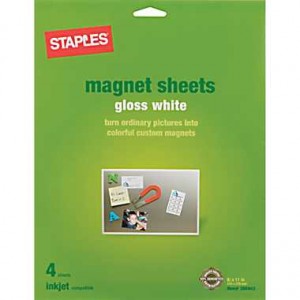 Some "white" boards in the classroom are actually magnetic.  If you need a small magnet board, you can use a cookie sheet.  If you need a really large magnet board, this is an idea that I found on Pinterest.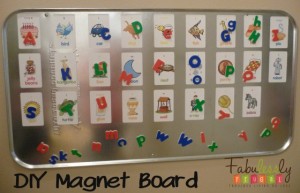 It is a very large oil drip pan purchased from Walmart for about $10!  This picture came from fabulesslyfrugal.com.  I love this idea!
Next time, we'll look at presenting a Bible lesson with good story telling and read aloud books.  Stay tuned!