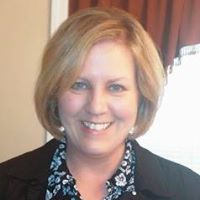 Originally from Poplar Bluff, MO, I left home to attend Harding University and then Freed Hardeman University.  While at FHU, I met my husband Steve whom I married in 1984. We are the parents of four children, Kelli (and husband Justin), Michael, Matthew and Anne Marie. After Steve's graduation from FHU, we moved to Nitro, WV where I completed my bachelor's degree at WV State and Master's degree at Marshall University in elementary and special education. After completing school, I taught in a class for preschool children with disabilities in Charleston, WV.
After five years in WV, we moved to Glasgow, KY where I enjoyed being a stay home mom for 16 years.  I eventually went back to the classroom and spent six years as a special education teacher in KY and one year in TN with preschool through sixth grade students who have moderate and severe disabilities.
Since 2010, Steve and I have been at the Karns church of Christ in Knoxville, TN.  Here at Karns,  I work at the Southeast Institute of Biblical Studies as librarian, adjunct faculty member in the women's program, and the Dean of Women. I also serve as the director of "Forever His", a ministry that serves children with disabilities and their families .
In addition to work, I enjoy Andy Griffith trivia, working on my cooking blog (RelativeTaste.net) and being an amateur detective in genealogy research.
If you would like to contact me with questions, suggestions, or comments, you may do so at this address: